Major Activities
August 30 - Sept. 3, 2014
ESC Congress 2014(Barcelona, Spain)
State-of-the-art oral presentation – Innovation in acute coronary syndrome
Chairman: Prof. V.Fuster, S.James
"A novel cloud-based mobile 12-lead ECG optimized EMS and significantly reduced door-to-reperfusion time for STEMI patients"
Hideo Fujita, MD, et al.
March 24, 2014
We had a conference with the CEO and executives of American Heart Association (AHA) . Vigorous discussions highlighted medical application of mobile ICT toward future cardiology as well as diabetology.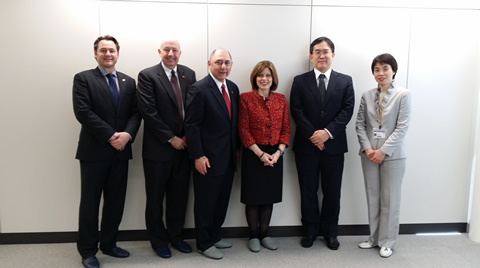 Mr. Lyn Hughes, Mr. Michael Hulley, Dr. Elliott M. Antman President-elect, Ms. Nancy A. Brown CEO, Dr. Hideo Fujita, Dr. Kayo Waki